Engineering Project Manager (f/m/d)
Academic Professionals
Entry date: immediately
Job No.: 114915
DB Engineering&Consulting GmbH
Infrastructure, Administrative / Management, Projects, Engineering
Full Time (Duration: Permanent)
Bengaluru (Bangalore)
Railways for the world of tomorrow​.
For an upcoming projects in our Design Center India, we are seeking an Engineering Project manager (f/m/d).
Deutsche Bahn's expertise is in high demand all around the world. As a leading engineering and consulting company in the rail sector, DB Engineering & Consulting offers that knowledge – starting with an idea and continuing all the way to operations. We advise our customers in Germany and around the globe, develop technically sophisticated and customized infrastructure, mobility and transport solutions. With sustainable concepts, we ensure the future success of economic regions, make important contributions to the protection of the environment and help shape the world of the future. ​
Since 1966, DB Engineering & Consulting has implemented thousands of projects of any size and complexity in over 100 countries. About 5,000 employees from 84 nations are currently realizing the projects of our customers with professional knowledge and intercultural experience.
Responsibilities:
Overall responsible for design review/execution of structures
Preparation of Design Basis Report & specifications
Preliminary design for elevated super and substructures
Develop preliminary structural designs and dimensional details of structural elements
Proof checking of Structural designs
Review of detailed design and construction drawings of super and sub structure
Verify design specification
Interacting with client, contractor and site
Plan and monitor project execution, manage risks and resolve issues as appropriate to ensure projects are executed within the agreed schedule, cost and performance
Ensure those project deliverables are to the appropriate levels of quality, on schedule, within budget, and in accordance with the project plan
Create project schedule and project management plan with financial and resource requirements
Review Contractor's design and interface documents for system in accordance with the technical specifications
Review of construction /Implementation Schedule, detailed designs configuration and quality of construction at site as and when required
Resolve technical disputes/issues in timely manner
Identify risks and deploy risk avoidance strategies and mitigation actions as appropriate
Guide / Team Management of Junior Staff as required
Prepare/review periodic report writing and presentation as and when required
Check the quality control concepts adopted
Work in close coordination with Project Director/Team leader for successful delivery of project to client
Any other responsibilities that will be assigned by PD, project manager Head - Projects Acquisition and Delivery or his authorized representative
Adhere to all compliance and auditing requirements for the conduct of ethical and transparent operations including the compliance to all DB E&C policies, guidelines and procedures
Qualifications:
Bachelor/Masters in Structural (Civil) Engineering
Minimum experience: 10+ years
Mandatory requirement of minimm 3 years experience in international Railway system/Metro rail/ LRT/Highspeed Railway projects
Excellent analytical, problem-solving and decision-making skills
High levels of customer orientation and service excellence
Efficient collaboration skills with internal / external customers and cross-functional teams
Excellent written and verbal communication skills, "Can do" attitude, proactive engagement, solutions seeking & team player in global environment
Good time management skills and the ability to prioritize work capacity
Deep knowhow of BIM Methodic in Structural projects is a plus
Full familiarity with European codes in Railway sector
Computer/software skills : Auto CAD, REVIT and other designing Softwares desirable
English language, German language of advantage
Benefits:​
​International career opportunities​
As a global company, we offer attractive career opportunities - worldwide. We provide a work environment that encourages growth and creativity. You will work on complex and innovative projects with international teams across all continents. Your impact brings markets and people together – around the world.​
​
Intercultural teams​
With more than 5,000 employees from over 80 countries across all technical and engineering disciplines worldwide, we are shaping railways for the world of tomorrow. We offer an inspiring environment for personalities who are open-minded, curious, and committed. A strong team spirit, an intercultural mindset and engagement at work are essential parts of our success.​
​
Professional onboarding and development​
We invest in the development of our employees. To ensure the best start for you, we provide a global onboarding program and intercultural training and support you in preparing for the next career step.​
​
Attractive employment conditions​
We offer you attractive working conditions and a competitive compensation package based on country conditions.​
​
Mobilization & relocation support​
To ensure a smooth and successful start for your international employment, we assist you with relocation and immigration. ​
​
Work safety​
Our international security support ensures safe working conditions worldwide and provides you with relevant information for a safe living around the globe.​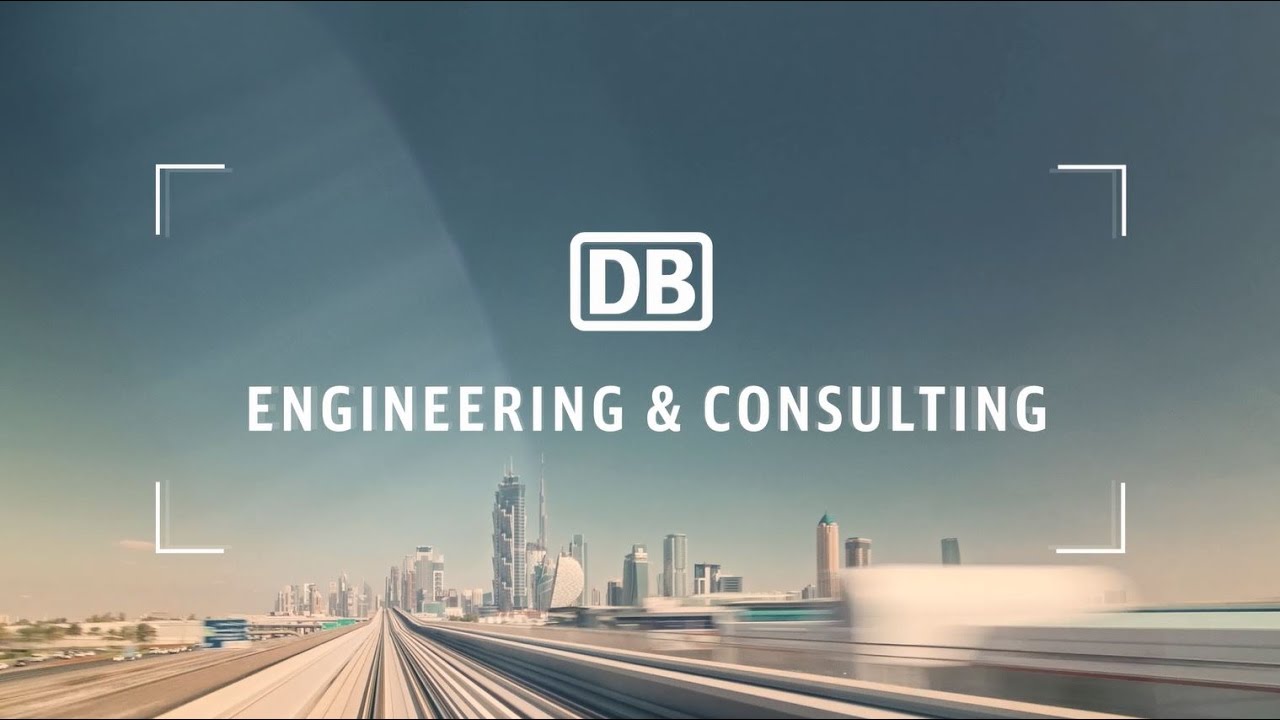 In case you match the profile and are interested in a complex task within the transport sector, we are looking forward to receiving your application.
Please state your earliest possible availability as well as your salary expectations.
Please note that your application will be saved and used in electronic form as a part of the application process for this position.
Thank you for considering DB Engineering & Consulting as prospective employer!