Article:

Giving freedom, developing potential
As the largest rail freight operator in the UK, DB Cargo UK transports a wide variety of goods - and operates the "Royal Train", the train fleet of the British Royal Family. What challenges does the business pose for top executives? Andrea Rossi, Chief Executive Officer (CEO) of DB Cargo UK, tells us about this in an interview.
 
Interview with Andrea Rossi
Discover in the interview with Andrea Rossi, CEO of DB Cargo UK, how he encourages freedom and potential, strengthens DB's role in rail freight transportation, and shapes digital transformation. Explore his values, leadership philosophy and vision for a strong Cargo.
Mr Rossi, you studied business administration in Milan and worked for an Italian bank in Berlin. What led you to Deutsche Bahn?
During my time in Berlin I met my wife and the urge to return to Italy was accordingly limited ... Thanks to my experience in M&A, the opportunity to join DB arose. In Milan, travelling by train was a disaster. In Germany, I thought the train was great, I liked the brand. And I never regretted my decision. There are so many opportunities to shape your career in our Group. I joined DB Cargo in the UK as Chief Financial Officer in 2013. That required flexibility. But my family supported me and it was worth it for all of us.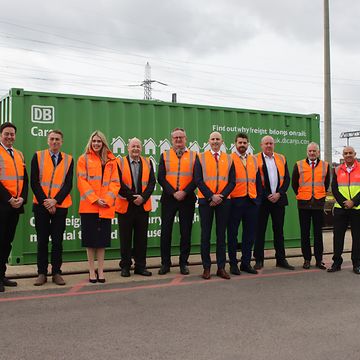 You have been Chief Executive Officer of DB Cargo since 2020. How did you experience your first days as CEO?
On my first day, I gathered all the managers via video call to clarify my values and expectations of the team - and to make it clear what they can expect from me. First of all, it was very important for me to select the right people for the UK Board and to define the strategy of the company more concretely. This meant answering very simple questions like: What is our vision? What are our values? What is our competitive advantage?
What values are important to you as a leader?
My main value is "empowerment", which means: I expect a lot from my team, but at the same time give the employees the freedom to fulfil their potential. For this, it is important to have trust. I also enable a culture in which everyone is allowed to make mistakes as long as they learn from them. I like to use the image of the motorway - and encourage my team members to use all three lanes to develop their potential. I act as a guardrail, so to speak.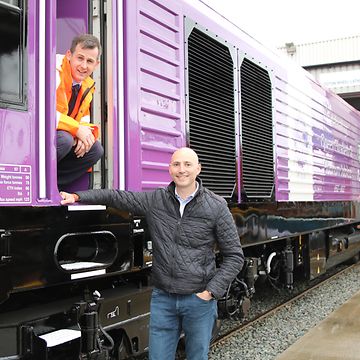 You have the mission to set the direction.
Exactly, I guide, motivate and explain. To do this, I visit a different location in the UK every week and talk to the colleagues on site: whether on the locomotive, in the technical area or in accounting. The focus here is on personal exchange in order to understand the concrete challenges on site. It is important to me in every aspect to promote and foster collaboration: within the company, with customers, politics and with all other stakeholders.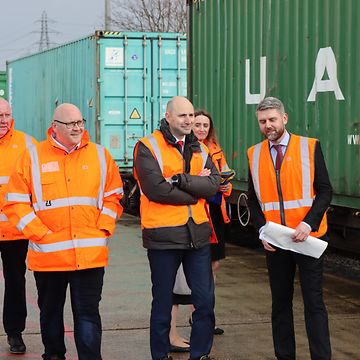 Is networking part of your recipe for success?
I am convinced that collaboration is beneficial for everyone. Especially during the pandemic, I connected with associations, authorities and politicians. Before, rail freight transport was the ugly duckling compared to passenger trains. It was important to me to make it clear what role we play for the economy, society and the environment. We have to get more goods onto the railways!
Are processes changing in the age of digitalisation?
Sure, a lot of people can work from anywhere nowadays. But there is unfortunately less personal exchange. I encourage my managers to have conversations instead of sending emails to the office next door. For the future, I would like to see a good mix. One thing is certain: the digital transformation continues, we have to position the entire society for the future. The exciting thing about it is that it brings with it a lot of freedom.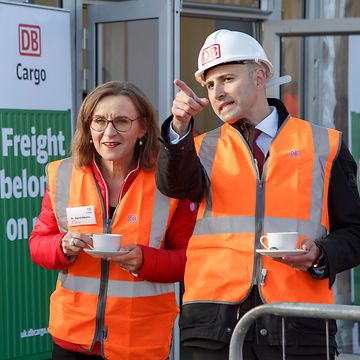 What do you think makes a good leader at DB?
We live in a time of unbelievable change - be it environmental, (geo)political, economic or cultural. For me, a manager at DB has to be very flexible and agile; show openness for change and also has to allow external best-practice impulses. Managers should also shape a culture in which each individual takes ownership and responsibility. This is the basis for true empowerment and allows potential to flourish. Working together more strongly makes a strong cargo. 

Ready to take the next step in your career? Discover our current executive positions and unlock new opportunities at DB!